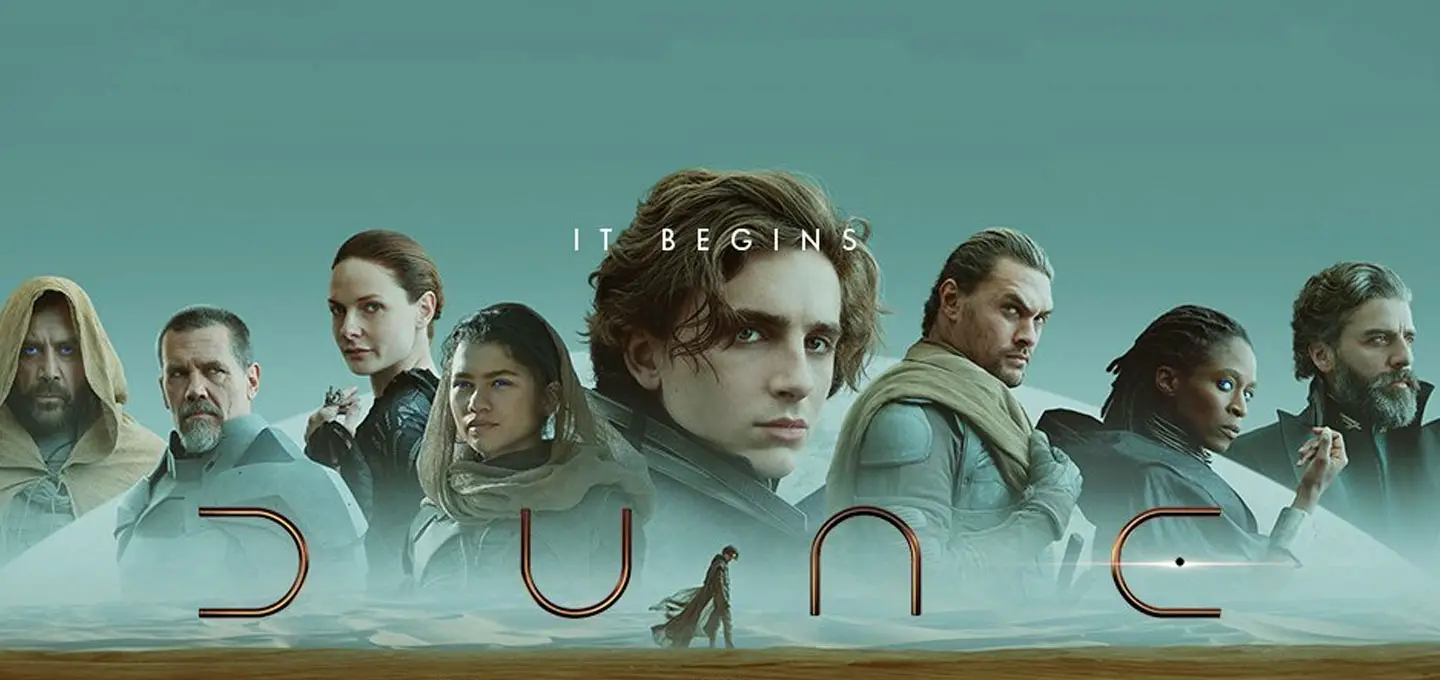 Dune (2021)
Directed by Denis Villeneuve. Screenplay by Eric Roth, Jon Spaihts and Denis Villeneuve (based on the novel by Frank Herbert).
Yesterday was my birthday, and I'm very pleased Warner Brothers got the memo and arranged to open Dune as part of my birthday shenanigans. It was almost as good as the year Dave Grohl (Foo Fighters) and Jack Black (Tenacious D) decided to play a few tunes to celebrate my day.
I have to admit, I was quite trepidacious about this film. First published in 1965, Dune was one of my favourite sci-fi novels when I was young and I've been very disappointed by previous attempts to commit it to screen. The problem is Frank Herbert's book is a personal story with lots of inner monologue and detail, but simultaneously, a sprawling political epic, requiring loads of exposition, alien (to us) technology and expansive exteriors. Hence, my concerns.
Fortunately, after the opening scenes and some slow-paced exposition, I felt myself start to relax a little. Looking to his previous work on Arrival (2016) and Blade Runner 2049 (2017) Denis Villeneuve is the right director at the right time for this story, blending the enormity of the landscape, the political intrigues with the very personal journey of Paul Atreides. And Villeneuve is obviously prepared to take his time over the story, spreading it out over two films. Part Two is currently in pre-production and scheduled for release in 2023.
The cast are uniformly very good, there are too many supporting roles to mention but I did laugh at Stellan Skarsgard as Baron Harkonnen (if you've seen the film, you'll know what I mean). Timothée Chalamet really shines as Paul and thanks to careful styling, lighting and makeup his scenes with Oscar Isaac (who is excellent as Leto Atreides) really are convincing as father and son. Rebecca Ferguson has the difficult role of Jessica, who only expresses her doubts in the book as interior monologue, and Ferguson does well to occasionally let her strong facade slip. I was concerned that Villeneuve was falling into the "absent love interest" pit (remember Liv Tyler in Ad Astra (2019)?) but I feel there was enough depth to carry Zendaya's Chani through this installment.
Technology is beautifully realised throughout, and similar to Villeneuve's other work, machinery and spaceships are realistically depicted, having weight and substance – they feel like they belong there. Special effects are very well done uniformly and the blending from dreams to the real world is artfully done. Hats off to the special effects team! Similarly, the costuming is by turns lavish, practical and at times austere, all beautifully designed by Robert Morgan and Jacqueline West.
The fabulous work of DoP Greig Fraser is aided by some excellent editing by Joe Walker, bringing a strong sense of reality to the action set pieces and a David Lean sensibility to the desert vistas. As always, the score by Hans Zimmer draws all the threads together quite wonderfully, enriching the overall experience without getting in the way.
Dune is not a short film (running time 2h 35m) and it is certainly a slow burn but this is not just another bloated action sci-fi. It isn't cowboys in space or superheroes saving everything in sight, but a dense, wide-ranging story of epic proportions. It is undoubtedly one of my cinema highlights of 2021. Now showing in cinemas in Australia.